Like all good stories about growth and expansion, this one begins with where we've been. In this case, it is building a company with a foundation of integrity, stewardship, and equipping customers toward their success. Prominent Technology, now Prominent, was founded over ten years ago from a desire to make right all of the things which were wrong in software development and IT consulting. Additionally, I wanted to utilize my skills as a Software Architect and connections in the industry to serve Bismarck, North Dakota, and the surrounding region with top-shelf, enterprise-level custom software development.
Over the years, that beginning blossomed into a team that grew to two, then nine, and now, at the time of this printing, to a team of over thirty software developers, testers, project managers, business analysts, and architects.
Most recently, I've added two executives to help me run the organization and free me up to focus on Prominent's continued growth at a more strategic level.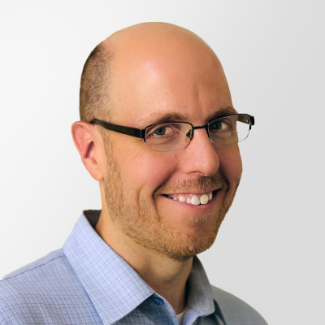 ON THE DELIVERY SIDE:
Jeff Block
Jeff brings over twenty years of IT consulting to the team. Through his decades of experience, Jeff has consulted for numerous Fortune 100 companies, founded his own firm, and contributed to the successful startup of a social media firm.
We will utilize Jeff's extensive experience and expertise to help shape our delivery team, provide day-to-day leadership, and manage the resource deployment of our growing team. As an experienced technology executive and leader, I'll be relying on Jeff to ensure the successful outcome of our project teams moving forward.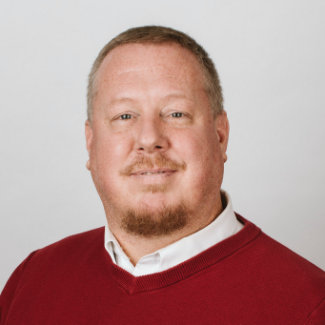 ON THE BUSINESS SIDE:
Gerry Gadoury
Gerry is a twenty-year veteran of sales, sales management, and operational management with extensive expertise in the IT staffing and professional services industries. He has designed and delivered IT sales training curriculum for multiple Technology Professional Services firms and has experience working in all operational facets of the IT staffing and professional services industry.
With "hands-on" experience as a technical recruiter, sales-person, branch manager, district manager, consultant, trainer, President, and Chairman of the Board he brings not only the perspective of the person working the role, but the invaluable experience of developing, delivering, and following through with numerous successful training programs and change management initiatives. I will be relying on Gerry to guide our expansion efforts and provide insights and leadership as we continue to expand both our offerings and geographic reach.
That brings us to now, the first month of the first year in a new decade. With the team larger than it's ever been, and with a newly minted leadership team that brings decades of effective growth strategy and organizational excellence to the table, where do we go? Let's first establish where we currently are.
Where we are today…
We didn't make it this far by accident. Below are some of the things that we have at Prominent that makes us different.
Enterprise-Level Custom Software
We say this phrase all the time because it is the best way to describe the quality of software that we develop. Check out our Custom Software Solutions page to see what we mean when we say that.
Empowering Customers to Make the Right Decisions
Keeping our customers in the driver's seat is important. So many times, they don't have the time, in-house skills, or industry knowledge to know which direction to drive. The Prominent team brings together all of the right information so the customer can make the right choices.
Stewarding Customers' Business
We aren't interested in just building software – we want to help our customers' business. We partner with our customers and look for ways to make their businesses better and prevent them from getting into bad situations.
Assessments
We call our assessment process, "our secret sauce." Our assessments do the empowering and stewarding mentioned above. We help our customers unpack the challenges they are facing and put together high-value solutions.
Home-grown SDLC
The Prominent Software Development Life Cycle is something you won't find anywhere else because we developed it ourselves. This process produces predictability of costs and scheduling without the overhead and rigidity of waterfall. It embraces flexibility, productivity, transparency, and decreases risk without the uncertainty of agile.
High Value for Dollars Spent
If it isn't valuable to our customers, we aren't interested in doing it. We help our customers find the items with the highest return on investment.
Best Customers on the Planet
Business is rarely easy, but with customers like ours, it can be really fun and really rewarding. We couldn't do what we are doing without customers who are innovative, dedicated, and driven to make their industry a better place.
Where we are going…
How can we improve on that? I'm glad you asked. Here is what Prominent is aiming at improving as we move forward.
Refined Processes
With a retrospective at the end of every sprint AND every project, we are bound to get better with age, right? We are always looking for the thing we can do a little better next time. As our team continues to grow, we are looking to improve uniformly across all projects.
More Bandwidth
In an effort to not have to say, "we can get to your project in 6-12 months," we are scaling our processes and team without sacrificing quality.
Marketing
If you haven't noticed, our combined marketing budget for the past 10 years could have bought the average family a trip to Disney World. Those 10 years of growth and stability have prepared us for this time – to get the word out about what we can do for companies.
Expanded Service Area
Historically we have serviced the state of North Dakota with an emphasis on Bismarck. Over the last ten years we have successfully completed dozens of projects for clients ranging from mid-sized organizations and municipalities through Fortune 500 companies and state government. As our bandwidth increases, we are reaching out to the surrounding region. With our employees already spread across six states, we have some ideas on where we might go.
Taking Care of Our Employees
Employee Care is vitally important to us at Prominent. We want to take good care of the people who are taking good care of our customers. In the past, we have done this through ever-improving employee benefits, direct contact with company leadership, great company parties, and endless obscure beverages in the company fridge. We want to keep improving on all of those things while adding things which growth affords us like upgraded office space, more growth opportunities, and consistent technical mentorship for the roles they play on our team.
What will the new decade bring?
If history is any indication, we will continue to provide excellent custom software products and support to an ever-growing list of clients who rave about what they have received and continue to honor us with their continued patronage. Thank you to our clients, for the privilege of serving you, and know that I look forward to continuing to do so in the many years to come.
If history is any indication, we will continue to attract a dream team of talent who find great joy in solving our customers' most nagging problems and just as much joy working alongside this trove of top-notch talent collected near the center of this great continent. Thank you to our team, The Posse, for the privilege of serving alongside you and know that I look forward to watching your unique collection of skills play out to the benefit of our customers for years to come.