Custom software – it's something you've heard before, but likely don't fully understand how it could apply to your business. To say it simply, custom software is software that is built specifically to your business's needs.
Recent trends have caused many businesses to invest in technology to improve their business, oftentimes seeking software solutions to improve their business operations and processes. But finding the right software for your business can be complicated.
There are endless solutions that already exist, but what if they aren't the right fit for your company? How do you know when building a custom software solution is the answer for your business? As a custom software company, we have seen endless reasons why companies need custom software, so let us fill you in on some of the indicators that custom software might be the best option for you.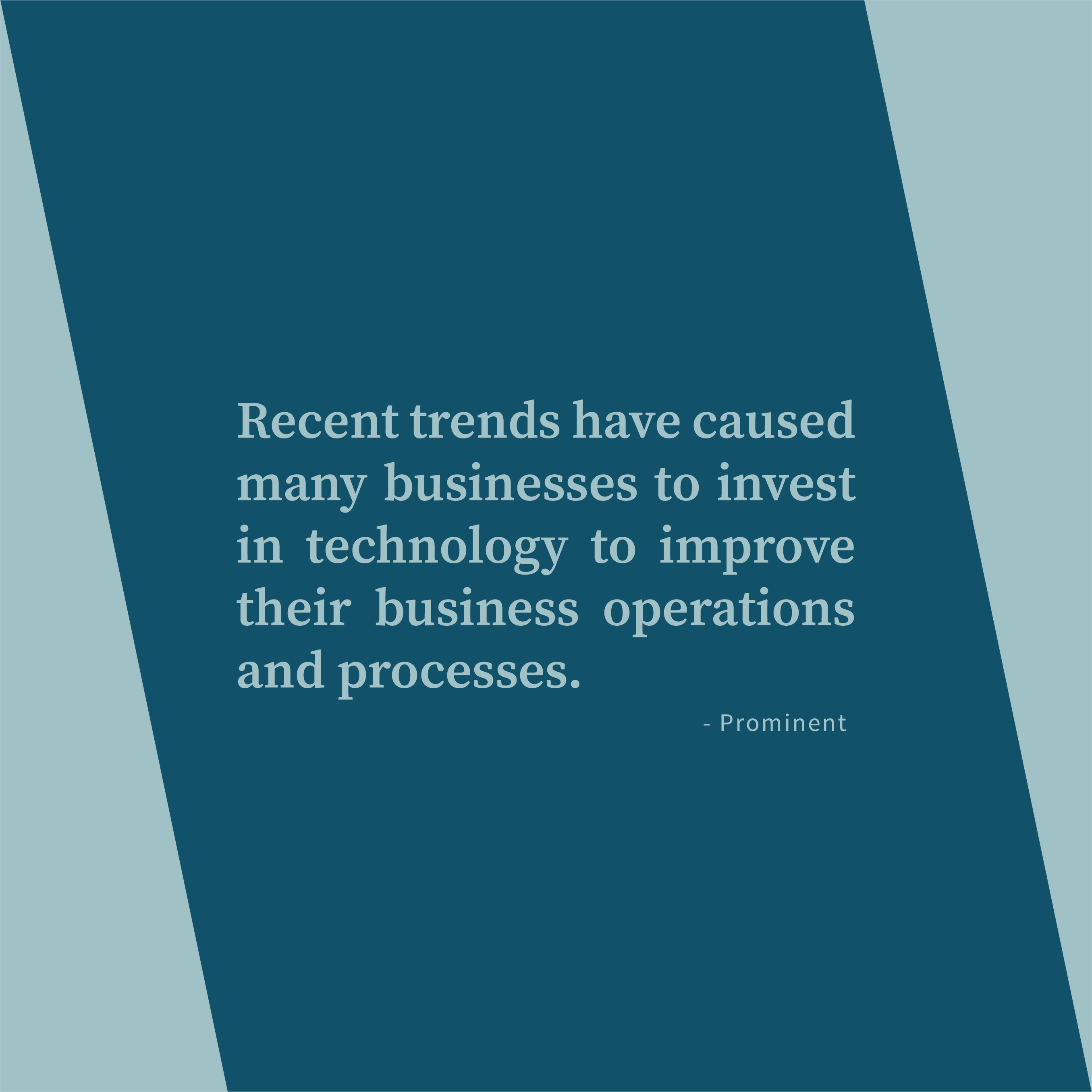 1. Noticeable Decrease in Productivity
Off-the-shelf software may have satisfied your needs in the past, but you recently started to notice a shift in productivity, and not in the right direction. Ready-made software solutions can end up decreasing productivity because it's not programmed to the company's changing needs. A custom software company can address this problem by identifying the business's goals, predicting possible future challenges, and coming up with specific solutions to mitigate problems that could get in the way of those goals.
2. Poor Internal Communication
Without good communication, your business will suffer. You'll miss opportunities and experience unneeded conflict when the different parts of your business aren't communicating well with each other. Custom software can allow you and your team to communicate more effectively and efficiently. If this is a key pain-point for your business, communication tools can be integrated within your current system which in turn will increase your productivity.
3. Lack of Organization
As your business grows, minor areas of disorganization will soon become sore spots, causing issues and mitigating your growth. To make your business more efficient, you'll need to better utilize data. This calls for a system to organize and analyze information. Custom software can be developed to declutter data, organize and analyze it, and turn it into something extremely useful.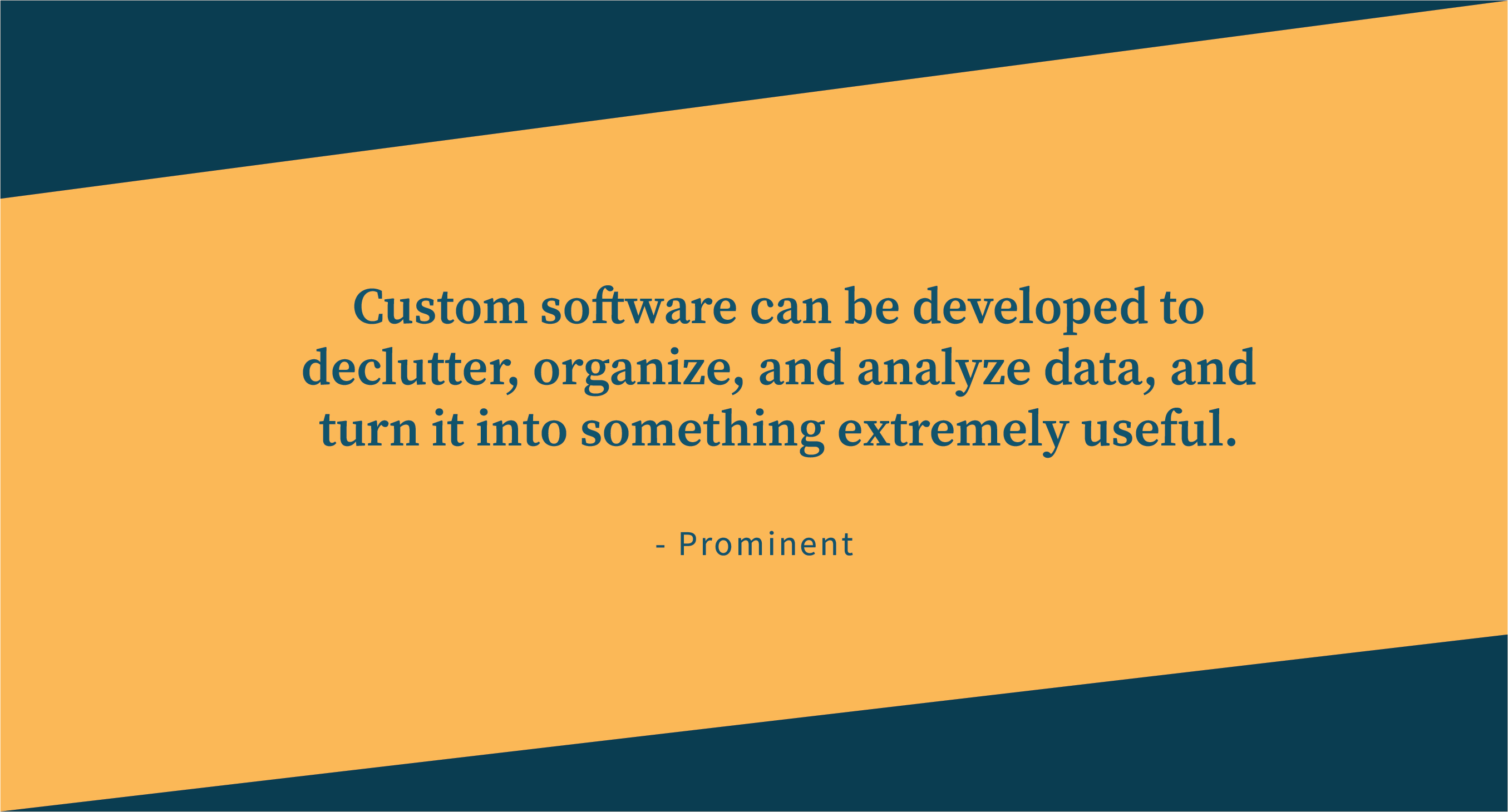 4. Your Company Grew…. Fast!
It's typically great news when your business starts to outgrow itself. We all want our company to grow, but having the right support in place to ensure sustainability is important. If you're experiencing rapid growth, your current software may not be able to keep up with the new demands of your business. A software development company can help dissect your processes, making sure they are up to date and are able to handle and support the rate of your growth.
5. Automated Tasks are Being Done Manually
Smaller day to day tasks like scheduling meetings, data input, or sorting bills are common duties that many companies are currently performing manually. This consumes a lot of time and energy from team members that aren't necessary and could potentially set you back as a company. A software company can help you create software that assists in automating these manual tasks based on the different needs of your business. In the end, you'll have software that carries out these tasks, resulting in less time and effort taken from your team.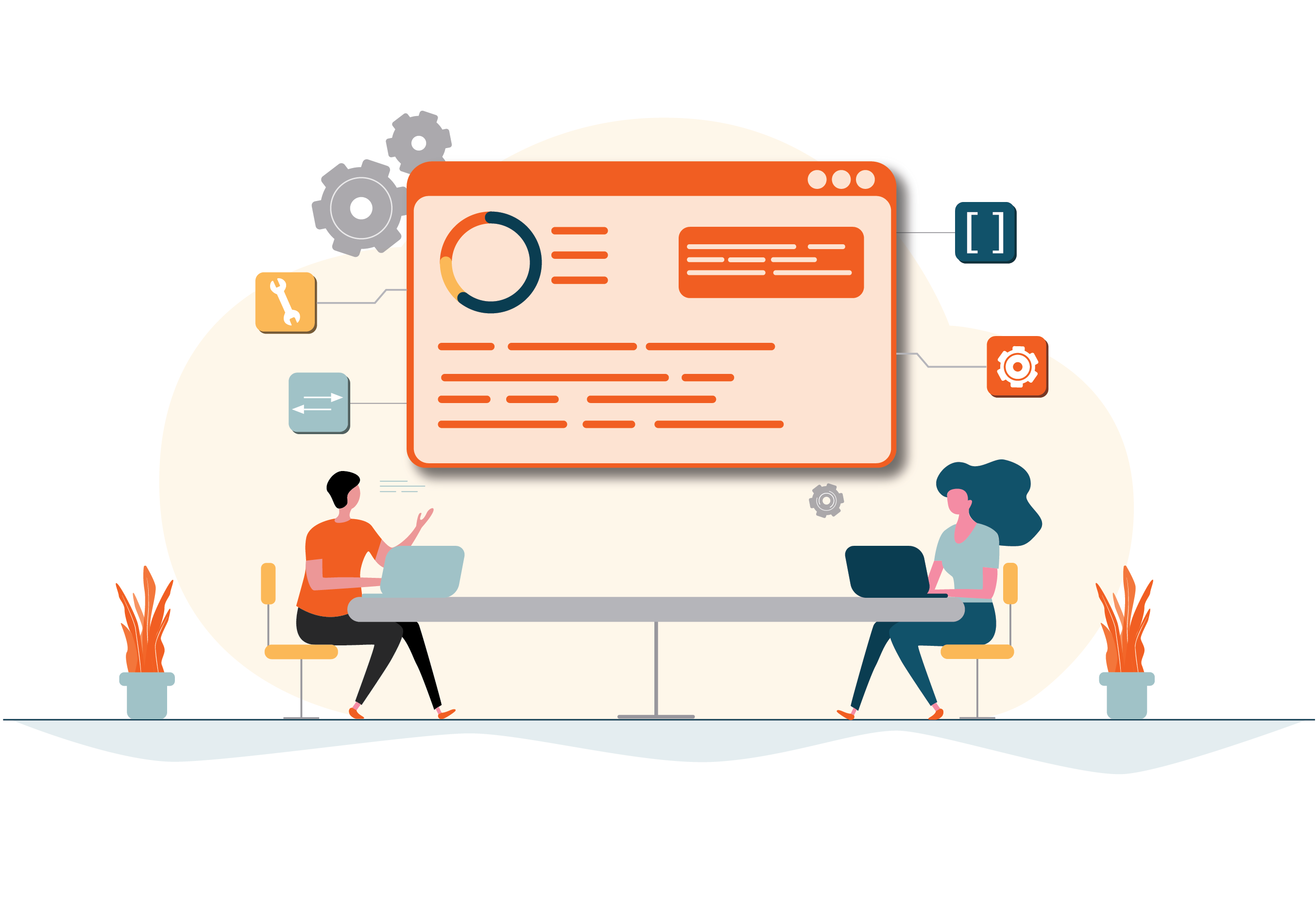 6. Poor Client Experience
When client satisfaction decreases, it's a hint that something needs to improve. A generic system that automates the customer experience may not fully connect with your clients and will start to affect your reputation. These systems often fail to meet client expectations and needs, especially if you are growing. With custom software, you will be able to create a customer experience specific to your customer base. This will help guarantee consumer satisfaction rates and strengthen relationships.
Where To Go From Here
Whether you are experiencing one or all of these signs, investing in a software solution can be intimidating. One of the great things about Prominent is that we offer a solution roadmap, an analysis and plan that helps businesses deeply understand what they want to achieve with custom software, ensuring that the solutions they choose truly support their goals, values, timeline, and budget. Learn more about the initial phase in our Solution Roadmapping blog.
Email me directly to learn more about our solution process at sannon@goprominent.com.