Quality Assurance Analyst James Fahn has worn many hats in the development space over the years. He has experience in more than a few different aspects of the software development lifecycle, including Quality Assurance (QA), Business Analytics (BA), User Interface/User Experience Design (UI/UX), project management, and development. While you may think that is a lot of spread, just wait until you see his hobby list.
Read on to learn how he applies this wide breadth of knowledge to QA and what he likes to do when he's not testing software.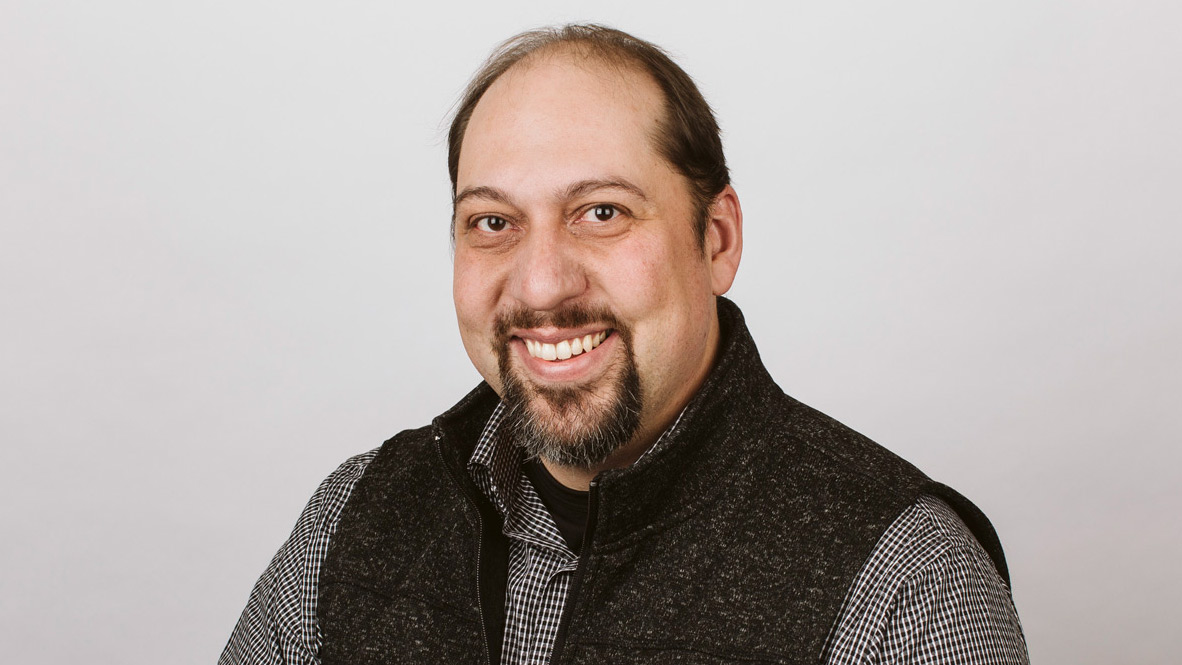 What led you to a career in IT? How did you get introduced to it?
The Tandy 1000.
When I was a bit younger, my Dad purchased our first computer, which was a Tandy 1000. Even though it was incredibly limited by today's standards, I was amazed at what it could do and the possibilities it represented.
Later on, as computers started getting integrated into the school systems, I was introduced to coding, and I loved it.

What does the relationship between you and clients look like?
At Prominent, the relationship between QA and the client is very important. We are responsible for understanding how the software works and demonstrating that to the client. We champion the demonstration portion of feature development as well as User Acceptance Testing (UAT) which makes us the communication point between customer feedback and the developer.
In this role, I help clients understand the features we are creating and then share their feedback with the team. It's also great being able to build relationships with clients and get to know them more while they get to know the software that we're developing for them.
What is a test case and what makes one effective?
A test case is a document that outlines the expected outcomes of a feature and the steps needed to test it in order to verify that it works correctly.
I would say that there are two key things that make a test case effective:
Functionality
Knowing your client
First and foremost, you want to make sure that you are testing the functionality and that it's working as it was intended to. Beyond this, I believe that it is just as important to know your client and understand how THEY might interact with the feature. They may not interact with it in the way that it was intended. But, by understanding their behaviors and habits, you can then anticipate and test the feature in their workflow.

What do you think makes you stand out in QA?
I think my experience and hunger for learning helps me stand out.
As you learn and grow, your experience shapes your direction forward. It helps you make better recommendations and decisions with confidence. Being able to take the experience you've gained and know that you can accomplish the task in front of you inspires people and develops trust.
I like being the "go-to" person, so I try to keep learning and adjusting my approach. I want to see each client succeed and I want to make sure that I am doing my part to make that happen.
What are some of your favorite activities outside of work?
I have a lot of hobbies, along with many family activities. Some of these include performing and writing music (I sing and I play a variety of instruments), playing board games, wrestling with my kids, doing meat smoker projects, bike riding, riding motorcycles, playing co-op video games, swimming, photography, video editing/compositing, learning new skills... I have way too many favorites. And don't tell anyone, but some of the shows that my kids watch are actually pretty cool.
The activity I talk about the least though is calligraphy. I have a collection of quills, inks, styluses, and a box full of nibs. I prefer to dip the pen instead of using fountain pens with ink cartridges. I love the flow of it.
What, or who, inspires you?
My parents inspire me every day. I continue to learn so much from them on how to live life. I also really get inspired by people who are really good at what they do. It inspires you to be better at what YOU do because it changes your perception of how far you can take something.
What's your favorite thing about Prominent?
I love the people.
I've worked at some companies where you don't really get a chance to get to know the people you work with. That's not the case at Prominent.
That also translates to our customers; we talk to them every day and I'm having a great time being a part of their journey.